How to Become an Entry-Level Project Manager: 5 Things You Should Know
Over the time you have figured out what separates an impressive project manager from the rest is by securing the position you are seeking. Start by doing tons of research regarding businesses and people you wish to work with. And most important of all, accept the fact that no one ever gets it perfect neither will you do. 
Being difficult and demanding in nature, the role of a project manager requires immense flexibility and unwavering leadership, but to helm, such a role is equally rewarding. Planning, organizing, delegating, budgeting and documenting every aspect are core duties performed by these professionals. Do you think that you have excellent organizational skills and a knack for communication? If so, project management could turn out to be a perfect career choice for you. Now I have come across many people who underestimate their potential as they haven't worked in a similar role before. Well, never discount your experience.
Lack of experience doesn't mean that you don't have the right skills. A lot of key attributes such as leadership and time management are required to succeed in the field of project management. In a few experiences that you can include in your profile as a project are a blog, planning an event (e.g., charity evenings, weddings, etc.) and even home improvement projects.
Throughout my decade of the journey in the digital realm, first as a software developer and now as a project manager, I have thoroughly managed to conclude on a few tips and tricks that will work brilliantly, turning you into a project god. According to me, one has to be a bit of renaissance person to be a successful project manager. Skill and natural abilities like being a tactical problem solver to reading the nuances of human behavior need to be the must-have skills for a project manager. 
Tips to consider for Entry-Level Project Manager
 Listen and engage- Listening is the first step of learning. If you can't listen, chances are learning automatic gets reduced. Being a beginner, it's time for you to soak everything up. Pay attention to detail to your work environment, team, study your clients and customers well and start recognizing the strengths and weaknesses of your team players. That's your job. Always remember the more people you can get on your side, the more success you will have.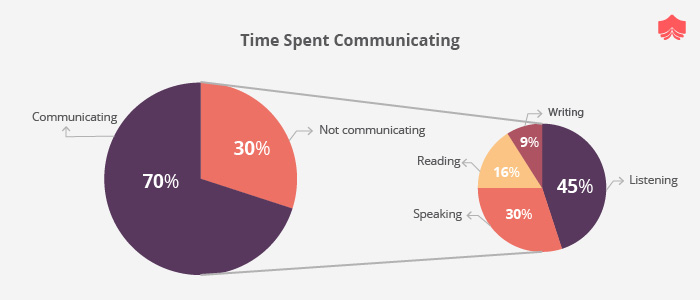 Source: Skillsyouneed.com              
 Know your project management tool-

  Scheduling your projects on a daily basis, using collaborative project management tools are included in their day's work. Finding ways to optimize the platform and encourage team members to participate on a thorough basis you may also decide to take the lead to find a product that serves your needs in a better manner. An initiative might win many points for you.
 Be a productive team player

 – Unity matters the most, whether you are a developer or project manager, I am sure you both aim to serve your team in your project's best interest, so learn how to optimize your reliable team members especially in regards to expertise. In addition to this, never be the person who waits for too long to let others know there's a problem brewing. So try being a transparent problem solver and make your team understand the moment you spot something wrong you will take immediate actions.
 Be a problem solver

 – Well, this skill is required in every profession. You might come across a situation when your juniors tend to rush into the doing of a project. They might not even analyze all the dependencies and identify all the risks in prior. During such cases, a PM sees how much preemptive problem-solving needs to be done. You can even put a Private Investigator hat and find out the why-what-where-and-when of what caused the project to fail. After all the best lessons are the ones that are learned from mistakes. But make sure you apply your learnings.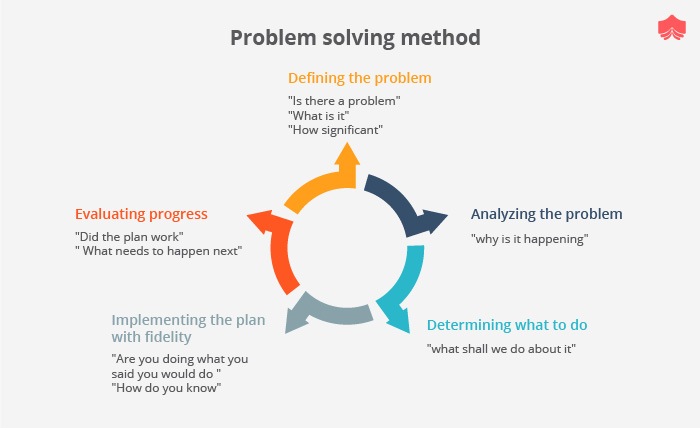 [Source:  www.indstate.edu]
Know your customer

 – Customer will always be your king. So it is essential to know who exactly you are working for. And if you try knowing them as individuals, it's even better! Understand what your customer's goals, vision, and mission are. To be precise, think of what they care about or how do they communicate, can they deal with change smoothly or do they like facing conflicts/ solve problems. Reacting to your customers and clients in the most appropriate and meaningful way can compel your bosses to utter the word "promotion" in no time.
 Communication– Strong communication is no longer an exception — it is a vital element required. Brush your skills so that you can clearly articulating visions, ideas, goals and project issues to a variety of people whether team members or stakeholders. Communication isn't all about being effectively verbal it even includes written skills. Do you think you are honed for report writing as well? If not, please consider enhancing it as you may require scribbling for meetings and presentations.
 Let the technology do wonders

 – A profound transformation is at hand, but how equipped are you to see the potential and perils of the business and technology landscape? Businesses are going to great lengths to learn more about how this technology impacts their bottom line so why don't you. Programs like Smart Sheet, help streamline regular status reports by using collaborative software that make prioritizing tasks simple and easily distributed.
 Competence

 – Many of you often have this misconception that leadership competence refers to the project leader's technical abilities. In fact, leaders are chosen on the basis of how they lead others rather than on technical expertise. So, make your teammates believe that you are confident about your moves. Prove that you can challenge, inspire, enable, model and encourage in a short span.
Work your way up
Remember, no great things are built overnight. The same goes for your career. Although you have all the right skills you need to succeed, chances are some roles may still be out of your reach. So be patient! Apart from this, being in charge doesn't mean you have to take on a dictator's personality. Treat people the way you'd like to be treated- Respect people around. Role of a project manager is not as easy as it sounds.  Remember you are the cartographer of every individual worker's efforts. So make the most of it!
Research & References of How to Become an Entry-Level Project Manager: 5 Things You Should Know|A&C Accounting And Tax Services
Source